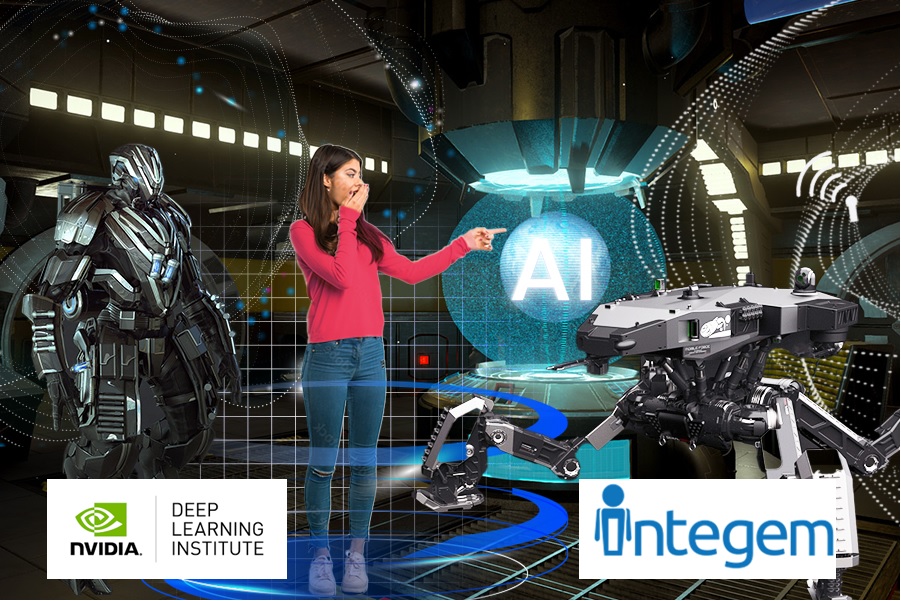 Are you ready to embark on a journey of discovery, creativity, and innovation? Look no further than Camp Integem 2023, where we are teaming up with NVIDIA AI Education to bring you a unique and exciting summer experience that will explore the world of AI, Robotics, and Holographic AR.
At Camp Integem, we believe that technology has the power to change the world, and we want to empower the next generation of technology leaders. That's why we have designed a summer program that is not only educational, but also fun and engaging. With experienced instructors, including Integem CEO Dr. Eliza Du, an AI expert with over 100 publications and 30 patents in the field, and former Purdue University Professor and Ph.D. advisor in AI, students will have the opportunity to learn from the best and brightest in the field.
From learning the basics of AI and Robotics, to exploring the world of 3D design and animation, students will have a hands-on experience that will leave them with a newfound appreciation for the power of technology. They will also learn how to use Holographic AR to bring their designs to life and how AI can be used to solve real-world problems.
In addition to AI and Robotics, students will also have the chance to explore other areas of technology and creativity, including Holographic AR coding, digital art, 2D/3D game design, 3D modeling, 2D/3D animation, and more. With courses available for children aged 5-18, Camp Integem is the perfect summer program for students looking to expand their skills and knowledge in STEM.
This year, we are expanding to San Francisco, Greater Los Angeles, Orange County, and Irvine, providing even more children with the chance to explore technology and creativity. With support from 200 local schools, we not only teach STEM, but also nurture interactive storytelling, empathy, and leadership skills. Don't miss out on this opportunity to give your child a unique and exciting summer experience.
So, are you ready to explore the future with AI, Robotics, and Holographic AR? Register for Camp Integem 2023 now at https://camp.integem.com and join us for a summer of learning, discovery, and adventure!