Bring Holographic AR to life through Integem's iPlayer® and iCreator®
Holographic AR Technology Powered by AI and Cloud Technology
Integem's iPlayer® is a Holographic AR software that builds on AI and cloud technology. Integem's iPlayer® works with any computing device (smart phones, tablets, laptops, and desktop computers) with webcams. It allows users to seamlessly interact and enjoy Holographic AR. iPlayer® is recently integrated with Zoom and offers Holographic AR zoom meeting for zoom users.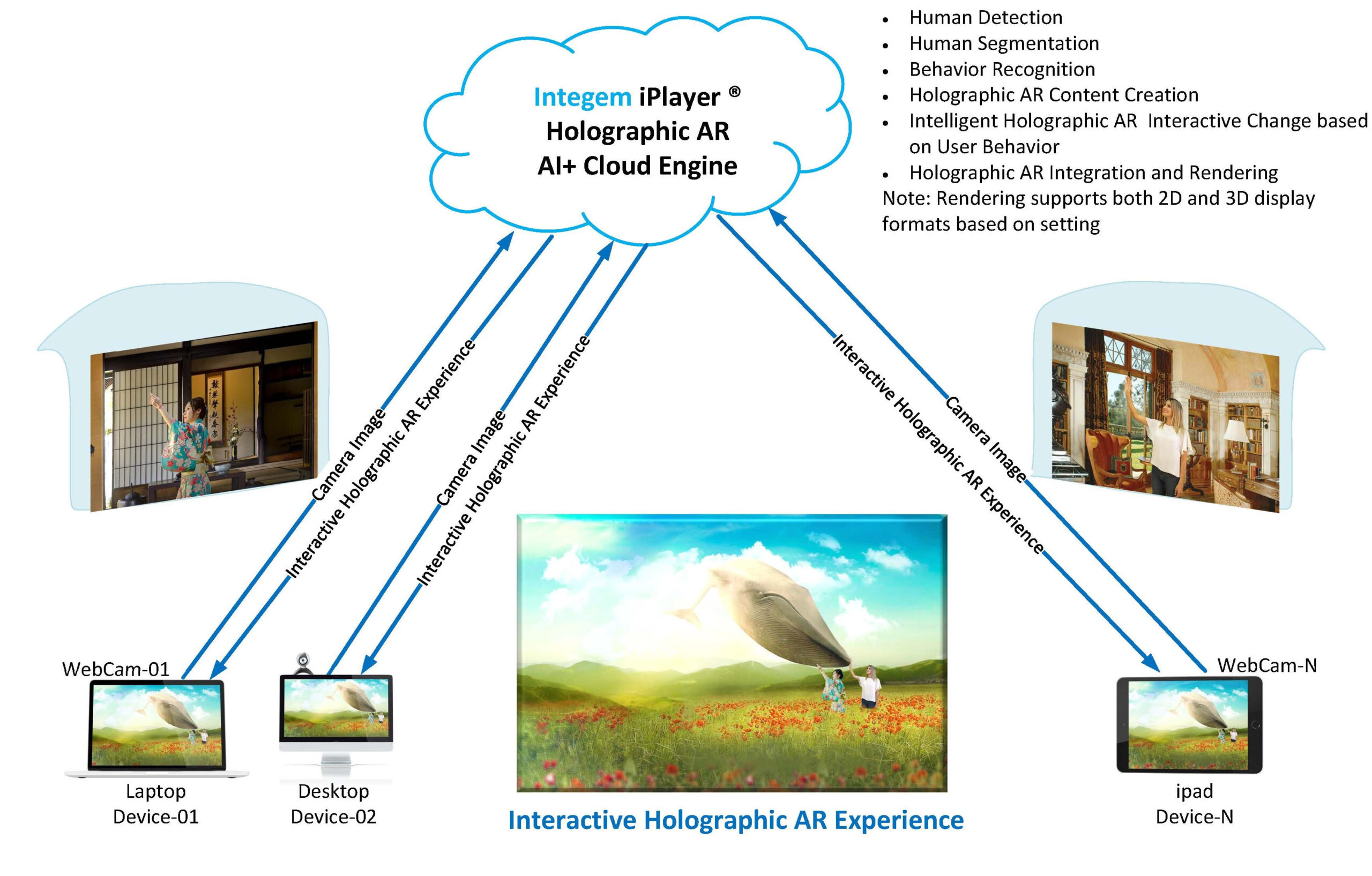 iPlayer® runs seamlessly in the cloud. No installation is necessary. You can just connect your devices to Integem iPlayer ® and you can start your Holographic AR presentations, meetings, or experiences. Integem's patented technology extracts people from real-life backgrounds and recognizes their actions and behaviors. The AI-powered software then intelligently incorporates the user into the Holographic AR environment. Most importantly, iPlayer interacts with the user's behavior and actions real-time, allowing users to navigate through and control the AR environment with gestures and body movements.
You can also invite your audience to join your Holographic AR experiences to interactively control the AR environment and objects.
Easy to use Holographic AR Creation Software
Integem iCreator ® is simple, fast, and intuitive for anyone to create and customize their own Holographic AR experience. From young students to business professionals and expert designers, the iCreator software enables individuals to turn their imaginations into reality.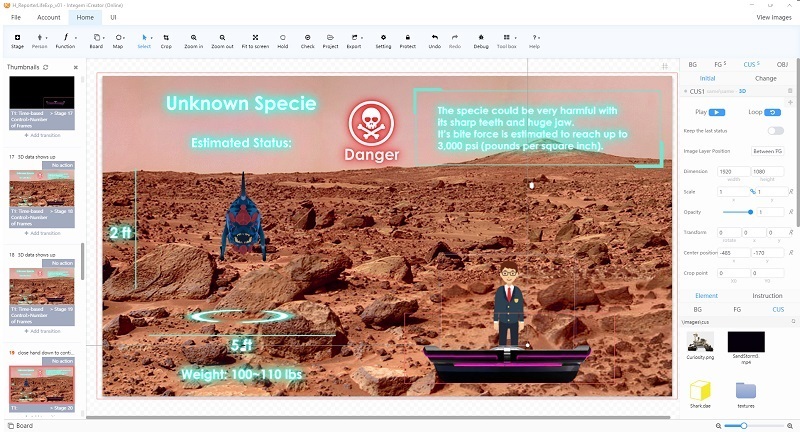 Integem's iCreator® software simplifies the way you design a Holographic AR presentation/experience. iCreator's versatility allows users to incorporate 2D and 3D content into their AR creation. Our intuitive and visual AR design tool makes it easy to design complicated animations and even 3D movements, without the need of heavy coding or complicated graphic design. There is no limit to how you customize the AR experience, whether it's for business, learning, playing, or presenting.