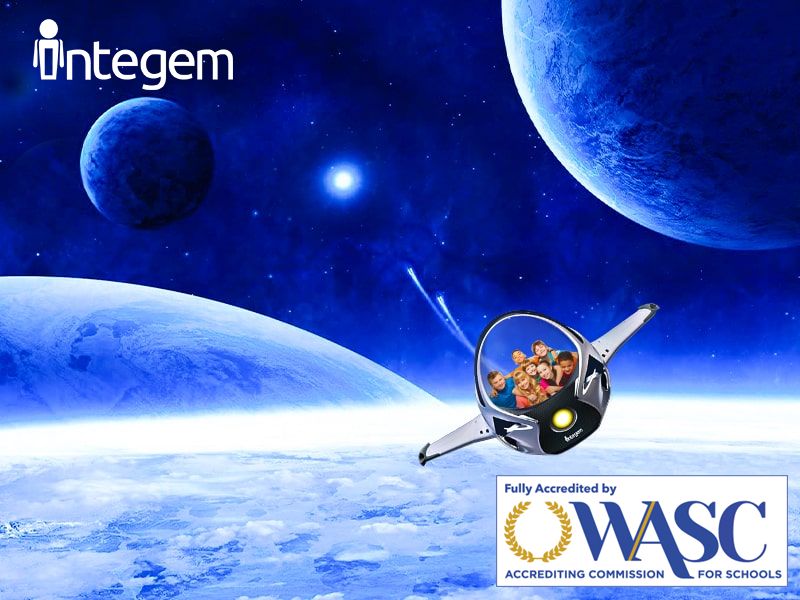 Integem's Holographic AR Education Program just earned a prestigious accreditation from the Accrediting Commission for Schools, Western Association of Schools and Colleges (WASC). This recognition validates the cutting-edge program's commitment to providing innovative, high-quality education that prepares students for a successful future.
The genius behind Integem's revolutionary approach is Dr. Eliza Du, a seasoned educator with a passion for empowering students. Dr. Du's background in education, from young kids to Ph.D. students, gives her the perfect vantage point to provide students with the knowledge and skills they need to succeed.
At Integem, students take the reins in their education. Instructors are guides, encouraging students to explore and learn on their own, developing their self-directed learning skills. The program's focus on Holographic AR coding, STEM, AI, robotics, game design, digital art, animation, 3D modeling, fashion design, and interactive storytelling creates a dynamic and exciting environment for students to explore their passions and develop the skills they need to succeed in today's rapidly changing world.
With small class sizes, experienced teachers, and a personalized approach to education, anyone can participate, regardless of their prior knowledge in computer, art, or design. Students can earn credits for all Integem programs and even teleport into their Holographic AR designs, experiencing the magic of their creations firsthand.
Dr. Du is thrilled to offer students a unique and exciting educational experience that prepares them for the future. "We believe that education should be fun, challenging, and rewarding, and our accreditation from WASC is proof that we're delivering on that promise."
Visit Integem's website at camp.integem.com to learn more about their commitment to empowering students to explore and learn. And for more information about WASC, visit their website at www.acswasc.org or contact their office directly. Get ready to be amazed and inspired by the power of education at Integem!